Σπορά / Sowing

Year : 2013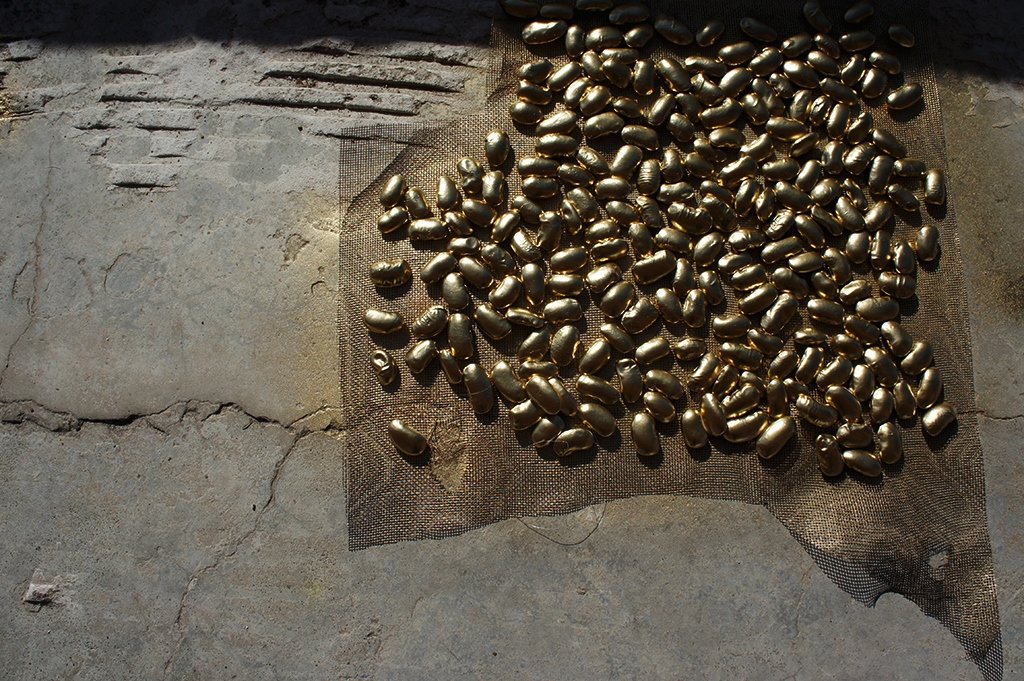 The project took place at Prespes and was a performance of 2 people.
The project's concept was the process of sowing, as it is being carried out all over the world. This sowing took place in an emotionally charged place, concerning the boarders' environment (Prespes). The alternativeness in our action was that the fruits were not fertile .Of course, the procedure remained the same.
Our space was bounded by a red thread and piles that created the boarders. Concerning the fruits, we chose natural beans, fertile too, in order to transform them into non-fertile by turning them into gold.
Digging holes, sowing fruits, irrigating and waiting to emerge. Feeling ensure that the result is the expected. Although, underneath is hiding the other half of this procedure like a huge anthill that goes beyond the borders.
Ilektra Maipa, Natalia Christofidou